Culinary Palapas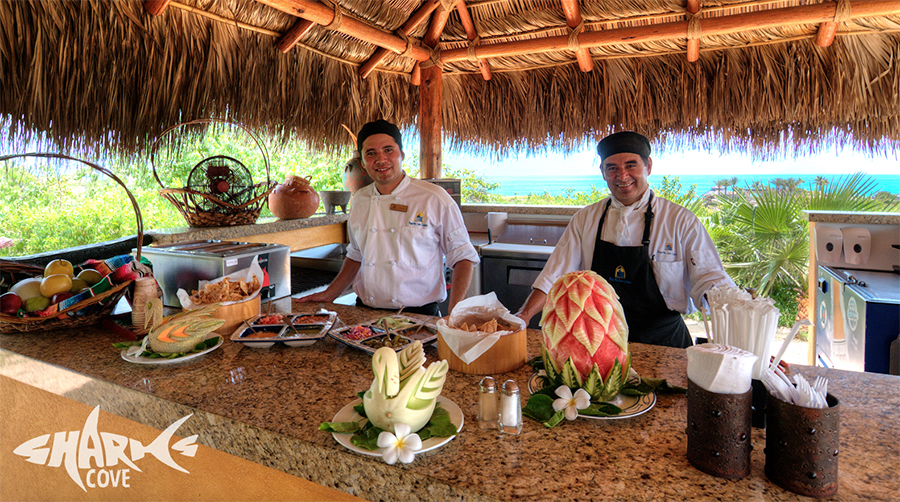 Join us to experience the way Los Cabos golf was meant to be played!
All of our golfing guests are allowed the opportunity to visit our Culinary Palapas, during the round of golf. Included in the green fee, each Palapa is staffed with a bartender and chef are ready to fix your favorite cocktail and a hot meal. Golfers visit the Palapas four times during the round of golf, and our food menu is changed every two weeks to keep the experience unique every time.
When enjoying our Greg Norman-designed Front Nine, golfers will be able to visit the Shark's Cove to enjoy our made-to-order entrees including, tacos, sliders and always a fresh seafood entree, as homage to the Great White Shark.
After making the turn, golfers on the Jack Nicklaus-designed Back Nine will have the opportunity to visit the Bear's Den and enjoy some of the Golden Bear's favorite Baja dishes.
At each Palapa, our bartenders are ready to serve you the vast assortment of refreshments, ice cold beer and your favorite alcoholic beverage…..all included in your green fee.
Finally, Los Cabos golf as it was meant to be!